Crater Lake National Park

A virtual tour of Crater Lake National Park by Jason Buchanan
---
I can't really say much about Crater Lake that hasn't already been said. It's big, it's blue, it's absolutely perfect...
"It's 'Positively Godlike.'" -- T.M. Pearson
Technically speaking, these photographs were taken August 15, 1998 at approximately 12:00pm to 5:00pm. The weather was quite warm, 85F at the entrance and 65-75F at the rim. Cloudcap Overlook was approximately 65F with 20mph winds, gusts to 40mph. Pack a tripod, bring your Rollei.
The National Park Service has a very comprehensive website for Crater Lake and is a definite read for the enthusiastic traveller. You can see the current conditions at the park courtesy Intellicast.
Crater Lake, like the rest of Oregon, is a place that cannot adequately be captured on film. Okay, maybe 8x10 sheets of Velvia exposed with a Schneider lens would come close... The Lake's deep blue color is unlike any I have ever seen. Looking back on these photos almost a month later I am still amazed by the natural beauty of the landscape and the pristine condition of the park. I'm convinced that the only way to enjoy this unique park is to take two trips: a week-long trip after the Rim Drive opens (June) and a week-long trip before the Rim Drive closes (October). A pass to the park is good for one week and with good reason; it takes a week to really see all there is to see.
"Crater Lake was established as a national park in 1902 after 17 years of lobbying by William Gladstone Steel. For much of the year - usually October to July at higher elevations - a thick blanket of snow encircles the lake. Snowfall provides most of the park's annual 66 inches of precipitation. Crater Lake rarely freezes over completely; it last did in 1949. Crater Lake is approximately 7700 years old, formed by the cataclysmic eruption of Mount Mazama. Soundings with piano wire by a U.S. Geological Survey party in 1886 set the lake's depth at 1996 feet, close to sonar findings of 1932 feet officially recorded in 1959." -- loosely-quoted NPS brochure.
CNN covered the latest depth-sounding work starting July 24, 2000.

More photograph presentations on my Oregon webtour.
---
The following 57 photographs were taken while driving in a counter-clockwise direction around the Lake, starting at the Highway 138 north entrance to the park.

Park Entrance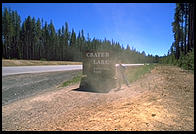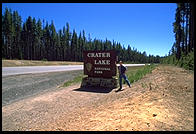 Yow! Wind!




Pumice Desert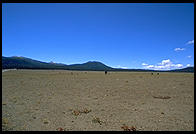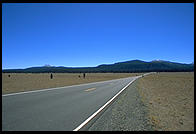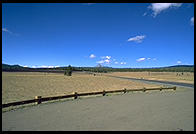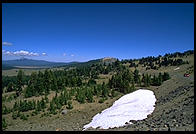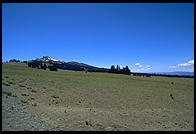 The Pacific Crest Trail, aka Pacific Crest National Scenic Trail, passes through west side of the park.
Fortunately for people like me, there are no ticks or chiggers in the sparse grass. Actually, I don't remember seeing any bugs at all.
NW Quadrant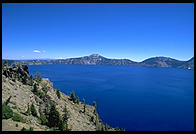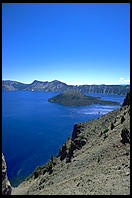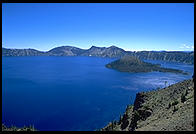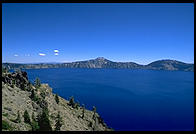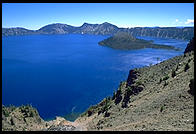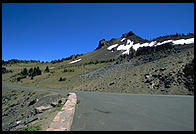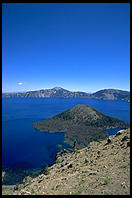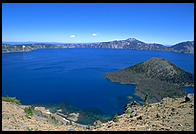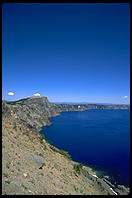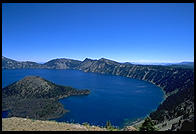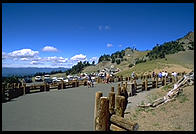 SW Quadrant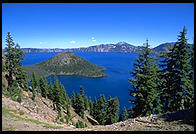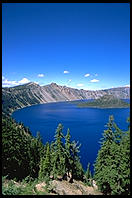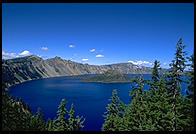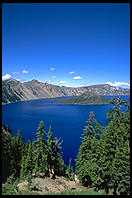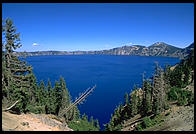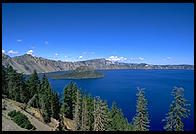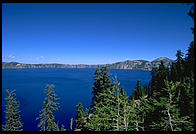 Taken near Rim Village
South Rim Drive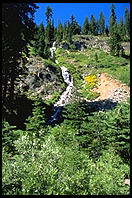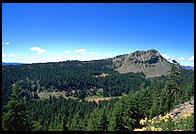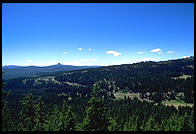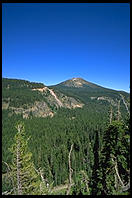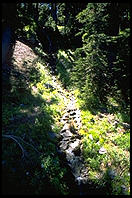 SW Quadrant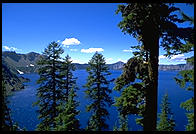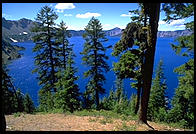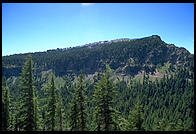 SE Quadrant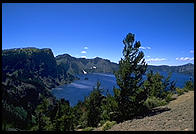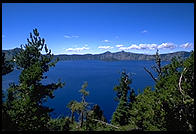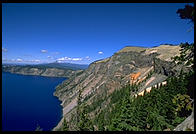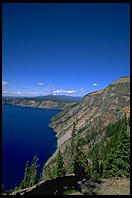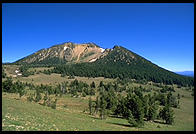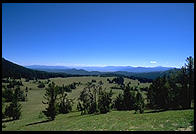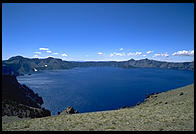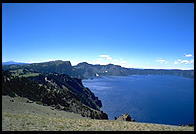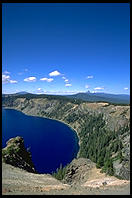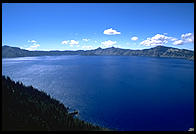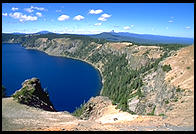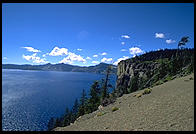 North Rim Drive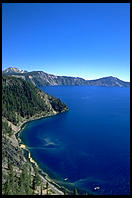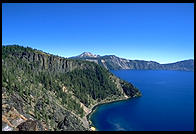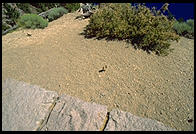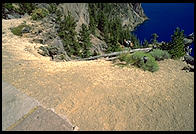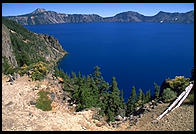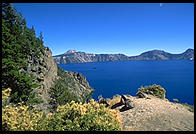 Miscellaneous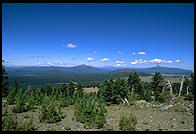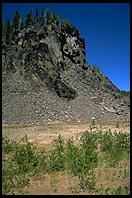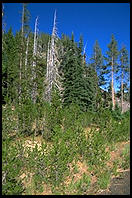 Images scanned by Advanced Digital Imaging.
---
(C) 2007 photo@digistar.com