McKenzie Pass

A virtual tour of McKenzie Pass and other scenic byways by Jason Buchanan
---
This page is under heavy construction.
McKenzie Pass is a region of rocky wilderness within the Williamette National Forest along Highway 242. The highway follows an 1860s wagon route, emerging from the forest at Windy Point for a view of Mt. Washington and a 65-square-mile lava flow. At 5324 feet high at its summit, the Pass comprises some of the youngest volcanic terrain anywhere within the Cascades. Lava flows from the Collier Cone, a vent located near Yapoah and the Three Sisters, have been dated at 400 years old using Carbon 14 techniques. When you reach the summit, you are literally surrounded by basalt lava.
Breathtaking 360-degree views of McKenzie Pass can be found at the top of the Dee Wright Volcano Observatory. The Observatory overlooks the lava fields that characterize the summit of the pass. Once at the top you can see a panorama of six Cascade mountain peaks. At the base of the Observatory you can follow the Lava River trail, a half-mile loop through lava crevasses and gutters.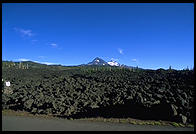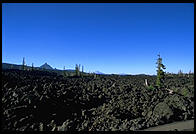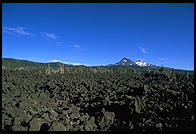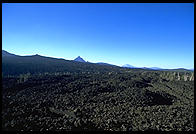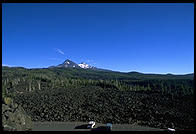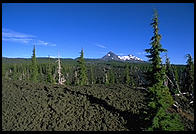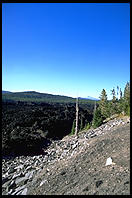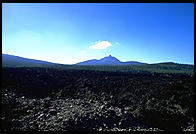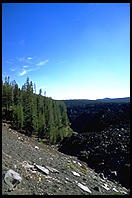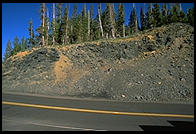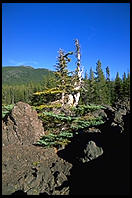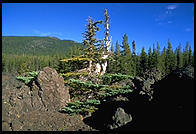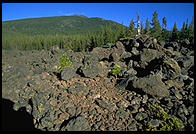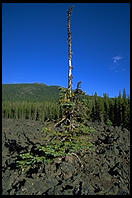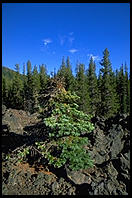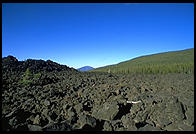 Images scanned by Advanced Digital Imaging.
---
(C) 2007 photo@digistar.com