Newport

A virtual tour of Yaquina Bay and Mo's Seafood Restaurant by Jason Buchanan
---
Newport is but one of many central Oregon coastline cities that every person should visit at least once in their lifetime. Located in Lincoln County, only two hours from Portland and only an hour from Salem or Albany, it is truly a refreshing sight for anyone. It's an easy drive via Highway 101 or Highway 20.

Keiko the Whale (the co-star of Free Willy) was at one of the aquariums while I was there but I didn't go. Now i'll have to travel to Iceland. Better luck next time.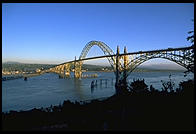 Yaquina Bay Bridge
No trip to Newport would be complete without a view of the Yaquina Bay Bridge.





Food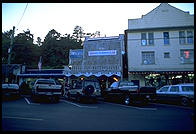 My favorite spots in Newport were the beach and Mo's Seafood Restaurant. Mo's restaurants are along the entire Oregon coastline so you're sure to get a giant bowl of clam chowder or oyster stew wherever you are.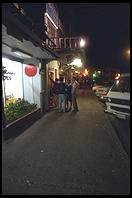 The local residents joke about there always being a line of people to get in. I drove by it three days in a row and there were people standing outside, three days in a row.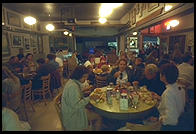 Fortunately, I never had to wait more than ten minutes each time I went. Once inside, any wait I might have had was definitely worth it. Mo's in Newport is "open air" dining. In the photo above you can see the garage door opener hung from the ceiling. Oddly enough, I think I was the only person in town wearing a short-sleeved shirt. I saw a few people wearing parkas... in 60F weather...
Downtown Views and Vistas
Anyone looking for breathtaking views accompanied by a light salty breeze will have no trouble quenching their thirst. I found these views about five minutes after I exited Highway 20.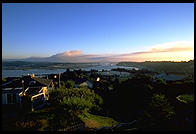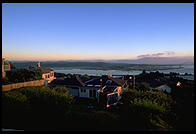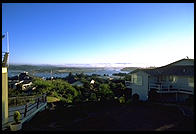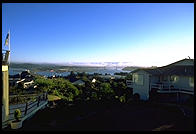 Downtown you'll find numerous shops of all kinds, including a few canneries. You'll also find the Yaquina Port Authority and a few crusty old Sea Dogs.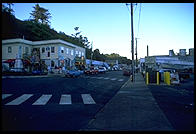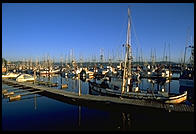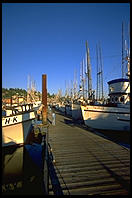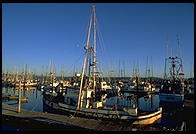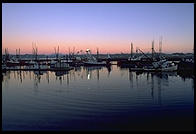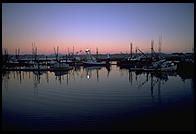 Yaquina Bay
Captain James Cook made landfall at Yaquina Bay beach March 7, 1778. The news of Cook's successful voyage to the Pacific Northwest stimulated American interest in the region and later encouraged President Jefferson's acceptance of the Louisiana Purchase in 1803 and the dispatch of the Lewis and Clark expedition.

West of the bridge you can walk to the beach and let all of your senses come alive. The roar of the ocean, the smell and taste of the salt in the cool air and the golden hues of the fog are enough to remove any impurities from your senses. It did mine, anyway.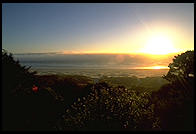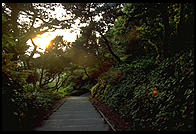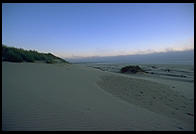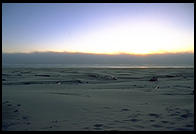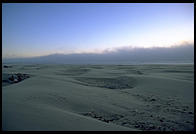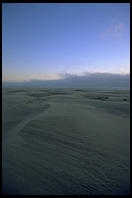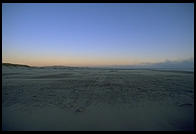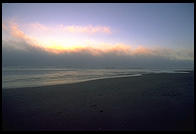 The folks at NewportNet have a nice website which contains a healthy amount of information for the curious traveller.
After having left Springfield, Missouri to take this trip I was delighted to feel the cool air coming off the ocean. Missouri's residents were baking daily in 100F temperatures while Newport ranged from 75F during the day to a foggy 55F at night. I remember stopping for a snack and seeing car exhaust condensation from the cars on Highway 101. If you're a weather nut like me, you can check the current conditions at Newport thanks to the Hatfield Marine Science Center.

Images scanned by Advanced Digital Imaging.
---
(C) 2007 photo@digistar.com